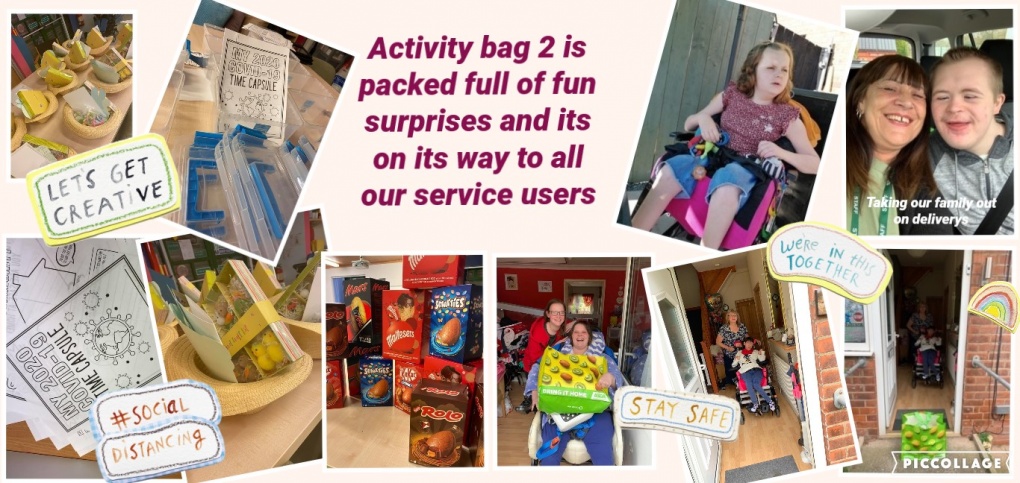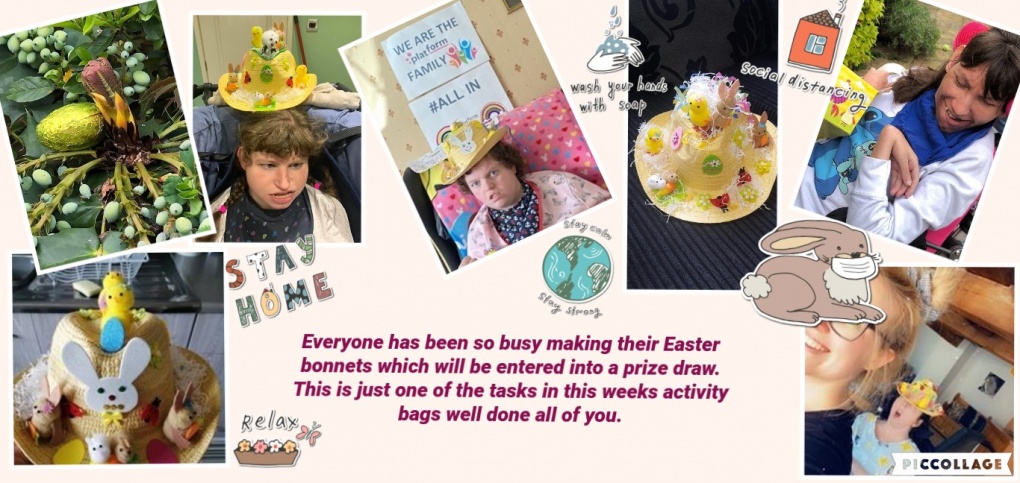 Our activity bag fairies have been very busy again this week, shopping, printing, packing and delivering. As you can see our bags this week have a Easter theme, with hats and crafty bits so that all our service users can make their own Easter Bonnet which will be entered into our prize draw.
This week there is also a Covid-19 time capsule, with instructions on how to make your own time capsule so that in years to come when all this is a distant memory, we can all look back on what we did during lock down, and if it feels strange now then when we look back on the Covid-19 lockdown in 10 or more years time, we will be part of history and we will probably find it hard to believe that the world just stopped and stayed home for weeks and weeks.
Of course no Easter bag would be complete without a Easter egg for you all so if you did deep I'm sure you will find one hidden away at the bottom.
We will look forward to seeing the picture of your finished bonnets and good luck in the prize draw.
Stay Safe we miss you all
All the Platform Staff xx