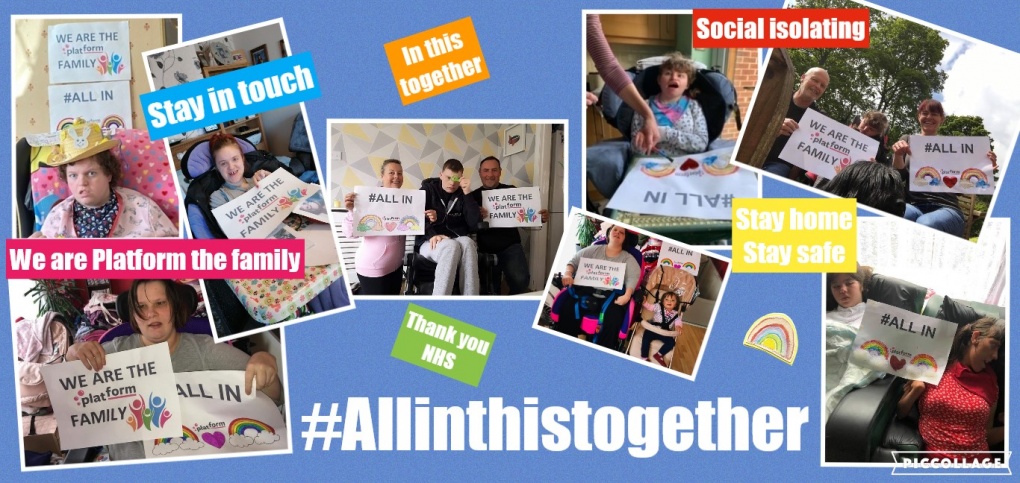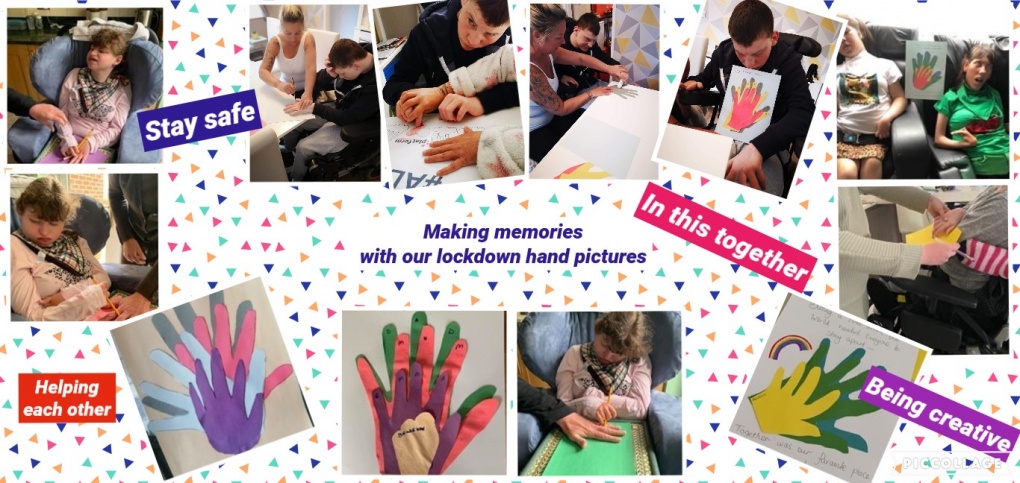 We may all be staying safe at home but that doesn't stop us all having fun, the pictures I have received from all our service users have been amazing and its fantastic to see so many big smiles. Every one has been so busy, they have all decorated their posters and taken photos with them for our video (Hollywood here we come!!).
Our service users have been making memories by tracing their hands and those of their families to put together and make a picture of their family lockdown.

Lots of pompoms have been made and played with especially by one cheeky little dog who pinched them, and some have even made their own pompom necklace which I think will be on the catwalks of Malan in no time, and let not forget the pamper days with face masks, hand and foot soaks, moisturisers and not forgetting manicures I bet you all look and smell beautiful now (Not that you didn't before).
Stay Safe, Stay at home and stay in touch.
Big hugs
All The Platform Staff xx