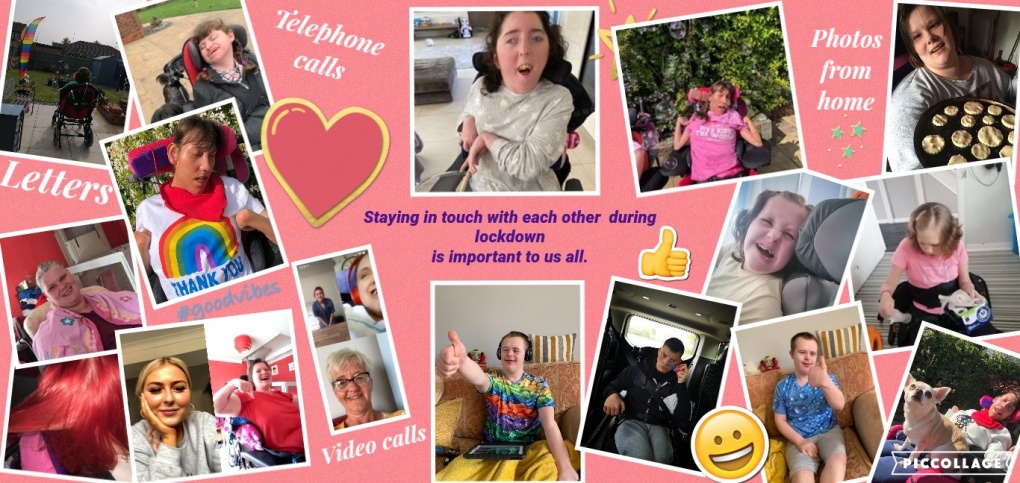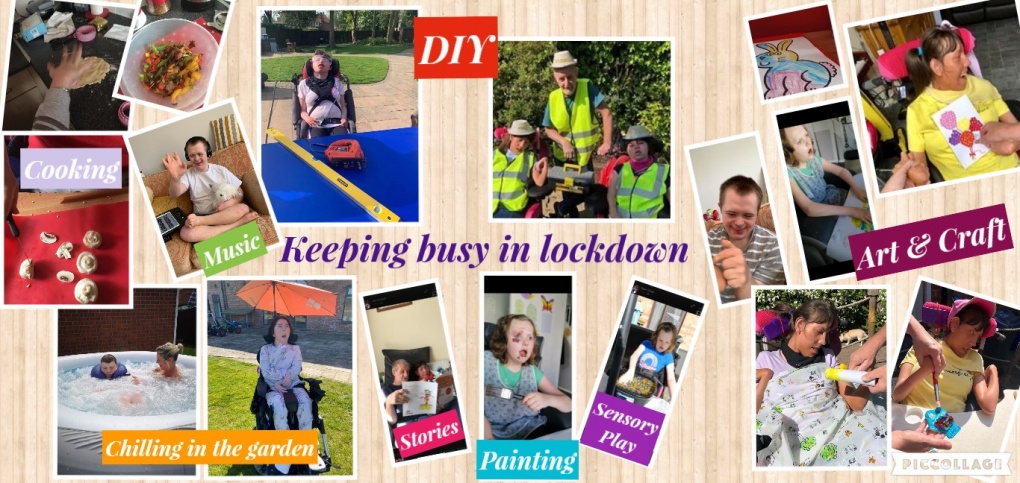 We may be all apart during these strange times but that doesn't mean we cannot stay in touch with regular phone calls, letters and through technology we can share pictures and video call each other, as seeing someone's face when talking to them is a lot better than just hearing there voice, this also makes lip reading and sign language possible for those who need this to communicate. Staff have been speaking to the clients weekly and sometimes daily.
Thank you to technology we can see all the pictures of what our clients have been doing at home, some have been helping with DIY or telling Dad how to do it properly so I have heard haha, plenty of cooking and baking followed by taste testing. Lots have been busy doing arts and crafts that I think we may have to investigate opening our own post lockdown gallery (The Platform Morden).
It's great to see that some are still having their own hydrotherapy at home, I hope there is as much splashing as we have in the pool (sorry mum). Our own artist has been busy painting pictures and herself as well as exploring water beads that I'm sure mum will be finding for weeks, and not forgetting story time with dad reading one of the funniest books.
Until next time, Stay safe, stay at home and keep the fantastic pictures coming.
Big hugs
All the Platform Staff xx